James D. Marshall Jr.
Pastor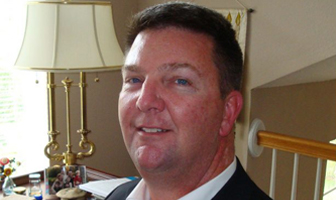 Pastor Jim is a faithful, obedient, and humble, servant of the Most High God. He is also the loving husband to his wife Kelly, and the father of two beautiful children, Elizabeth and James.
A strong tower of a man, he walks in a quiet strength that brings him much respect. He has a gentle and compassionate heart that is ever ready, to give sacrificially. He has endeared himself to all those that know him in ministry. He has proved himself to be worthy of his calling.
He is a mighty man, filled with the Holy Spirit, and is the submitted servant, of our Mighty God. He walks in the anointing, with a prophetic gifting, demonstrating the gifts, and power. When he speaks it is not with the wisdom of man, but with the wisdom and knowledge, from the Throne Room.
Pastor Jim has traveled extensively in ministry, and is ever ready to fulfill his calling, the calling of this Ministry, and to "go into all the world". He is much loved, and a great and valued asset to this Ministry.
"I accepted Yeshua as my Savior and was filled with the Holy Spirit, as a young teenager. I grew up in a home that was centered around Elohim. I was raised to love, to serve, and to obey Him.
As many young people do, after joining the Navy, I went into what I knew was the way of the world. My walk with Elohim became almost non-existent. I knew that He had always been there waiting for my return. I experienced life's failures and disappointments, and then re-dedicated my life to Yeshua. When I began to walk with Him again, drawing close to Him, there was a desire to serve Him, in a way I had never felt before. He has been faithful to provide for me, prospering and blessing me, for my obedience.
I knew there was a calling on my life, I prayed and hungered for this. It was my heart's desire to preach the Word of God, to bring healing, and deliverance, to those that are hurting.
My travels in missions changed my life, by going to foreign lands to help others, and being able to bless them. The first time I traveled to Israel, it changed my view, and understanding, of the Word of God. It gave me the desire to the love the Israeli people. Before that trip to Israel, they were just the people in the Word. Every time I travel to Israel, my love for the land and the people increases. My heart is to reach out to Israel, God's chosen people, and to the Lost Tribes of Israel.
Now, I have a close personal walk with the Father, the Son, and the Holy Spirit. My desire is that I please Him with my praise, my worship, and obedience to Him. It is my heart to draw closer and closer to Him, that I would never disappoint Him.
I studied the Word of God, and was mentored for many years, in preparation for my Ordination as Pastor. My heart is to be a willing vessel, as an instrument for the Most High God. It is my desire for Him to work through me, to reach out and bring His Word to the lost, to bring healing, deliverance, and freedom from bondage, to those that the enemy has beaten down and enslaved with deception and lies. I want to help them, guide them, and lead them through these end-times, that, they would draw closer to The Father.
My desire is to fulfill my calling as a fulltime Pastor and servant, through this Ministry, and to go to whatever land He calls me to. I will serve the Most High and follow His still quiet voice. Wherever He leads me by His Holy Spirit, I will follow. I am humbled to be called to the position of Pastor."
Kelly Marshall
Dancer & Worshipper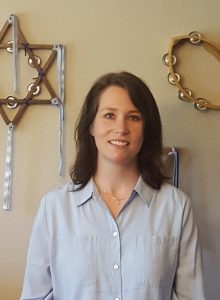 Kelly is a beautiful Proverbs 31 wife and mother. The loving wife of Pastor Jim, and mother to Elizabeth and James, she has a prophetic calling and gifting. Her love for the LORD Adonai, has given her a passion for dance that has transformed her, and is a huge blessing to all those that worship with her, as she dances with the anointing, before the Most High God.
"I accepted Yeshua as my Savior, as an adolescent. As I grew and matured, gaining a deeper understanding of Him and His Word, my relationship with Him developed. I found I had a severe hunger and thirst for Him, that grew stronger, and He became real to me. I was filled with the power of the Holy Spirit.
He created a joy in me, and opened my heart to feel music in my soul. I had never before danced, felt motivated, or enthused about dancing. The Holy Spirit called me, out of my comfort zone, and inspired me to worship Him in the dance.
It is through dance, that I can express the depths of my heart, to tell the story of His Greatness, of His Love, and of His Holiness! For He truly is worthy to be Praised! He has turned me into a dancer, worshipping Him in all of His Glory! My hope is to be able to teach others how to express their love, and to worship Him. He wants us to celebrate Him, and to glorify Him with all that we are, with all of our being, and to enter into the fullness of who He is. When we do, we come away changed!
Our worship pleases Him, activates the hand of Elohim, our God, and motivates Him to move on our behalf.
I want to dance as David danced with all my might! As David found favor and honored Him for who He was, and the power of God came, to bring victory and breakthrough, so too, it is my desire!
When I dance, I dance as though I am in His Divine Presence! It is my desire for those that worship with me, to enter in with me, and ultimately for us all, to fully enter into His Holy Presence, to honor Him, and to experience the beauty of His Love!"
Savannah Stark
Director of Music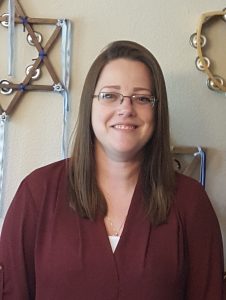 Savannah is truly a gifted singer with an anointed and beautiful voice. Serving the Most High God in music is her heart, her soul, and her passion. She is a wonderful role model for the youth and young adults. As she sings, His power, His presence, and His love, flows through her to touch those that have a heart of worship, He is Glorified, Lifted up, and Magnified!
"I accepted Yeshua, as my Savior, as a young girl. My passion for music started at even an earlier age.
When Yeshua first opened my eyes, to my calling to worship, I knew there was much more to music than a melody and a beat, and that music had a much more powerful meaning, than I had understood.
When I began to learn about my Heavenly Father, and build a relationship with Him, I realized that music was meant to glorify The Father. I also realized my need to be obedient to The Father, and to worship Him in both Spirit and in Truth.
Prior to His anointing on my life, my music was worldly, void, and without power. He has transformed it into worship that pleases Him.
I understand now, that Praise and Worship ushers in the healing, delivering power, and Presence of The Most High. What an honor to be a vessel that acts as a conduit for the Spirit of the Living God.
My hope is that I will be used as a vessel to all who have ears to hear, and to create in them, the same passion to worship Him.
My heart is to present a sweet undefiled sound to the Master; inviting His Sweet Presence, to ignite His Power, and direct the worship according to the Father's Heart, and the flow of the Holy Spirit. It is my heart's desire that His people enter into the fullness of all that He has for them. The Holy Presence of Elohim will bring His fire that will go forth to consume the enemy and to heal and deliver those who will truly worship Him. Worship must be the ultimate expression of our love for Him.
My position as Director of Music is a tremendous honor and achievement, but ultimately, He is The Director of Music. My desire is to be used to bring Glory to His Name."
Karla McRae
Worship Flags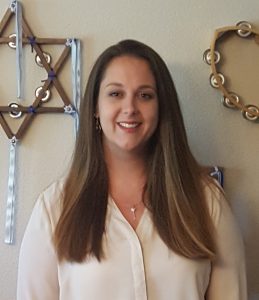 Karla came to us as a new Believer just four short years ago with her adorable daughter Kensie. It became very apparent in a short amount of time that she is leadership material and was called to Ministry. She has grown tremendously and at a very rapid pace. The Holy Spirit revealed her prophetic calling and that she was called to Worship with the flags. Well! When she picks up those flags the anointing falls and we are blessed! Her prophetic gifting is flourishing and she is a vital part of this Ministry!
"I welcomed Yeshua into my heart in 2013. Not having been raised in a church going household this was unfamiliar territory for me. Elohim has been faithful to guide me every step of the way, with an abundance of grace and mercy. I feel like I have been completely transformed as a person; body, mind, soul, and spirit. I don't even recognize the person that I was just a few short years ago, that person seems an eternity away now. My thoughts, desires, goals, and my heart have undergone a total metamorphosis, but at the same time I feel like I am now the person I was always meant to be. The more I have dedicated and consecrated myself to Elohim, and my walk as a faithful and obedient servant to the Most High, my relationship with Him has grown deeper, sweeter, and more meaningful. It is truly an incomparable feeling.
Being called to worship and the gifting of the prophetic have been an exciting and incredibly humbling experience. The first time I picked up a worship flag I knew in my heart that I was always meant to worship El Elyon and that He had been waiting for me, and I for Him. My prayer is that my worship brings a smile to my Father's face and that it ushers in His Precious Holy Spirit. I pray that I am able to show others the beauty and power of worship. That they will experience His sweet and powerful presence, a feeling that is indescribable; and that they will desire to worship with abandonment, bearing their hearts before Him. I am so blessed and so grateful that I was rescued from my own plans for my life. I know now that the plans that Elohim has for me are greater than any I could have dreamed of on my own."