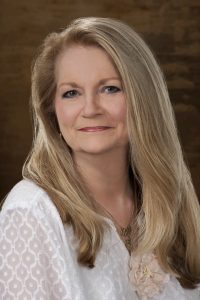 Two Olive Branches World Harvest Assembly Int'l, Inc. was officially birthed in October of 2005. We are a 501(c) 3 tax deductible Church, and a non-denominational International Ministry. We minister in the United States, as well as in foreign countries throughout the world.
The Ministry was established by the Founder, Apostle Nana Johnson. She has been a Born Again Believer since April of 1976 when she was called the ministry (Jer 1:5), and baptized in the Holy Spirit. She received the call, spoken by the Holy Spirit directly to her, to go to the four corners of the earth, fulfilling the mandate to go into all the world to preach the Gospel. She has since traveled to: Israel (9), Jordan, Ireland, Belgium, England, Paris, Italy, The Island of Mauritius, Poland (Auschwitz-Birkenau and Krakow), Ethiopia (2), Nigeria, and Kenya (2). Apostle Nana functioned as Pastor, Prophet, and Teacher from February of 2003, until she received her ordination as Apostle on November 2nd of 2013, in Nigeria. Her ordination came after extensive preparation, training, and many years of ministry as a Believer.
Apostle Nana teaches the whole Word of God and ministers to every need in the Body of Messiah, offering healing and deliverance ministry to the sick, the poor, and the oppressed, in body, mind, soul, and spirit; as well as to widows and orphans. The Power of the Holy Spirit comes with a powerful anointing, in signs and wonders, to heal and deliver!
We rejoice in bringing people out of bondage through deliverance, into permanent and lasting freedom, through the Word of God and the Power of the Holy Spirit.
It is our desire on this "journey to wholeness", that everyone who comes to Yeshua, (Jesus), would experience healing, and total restoration, through the Word of God, the power of the Holy Spirit, through faith in Yeshua and in His Name; that they may walk in wholeness and maturity, as Believers, fulfilling the calling on their lives and their eternal destiny.
We operate in the five-fold ministry for the perfecting of the saints, for the work of the ministry, for the edifying of the Body of Messiah: to teach and equip the saints, to activate, impart, and send them forth with the anointing, to fulfill their own calling from the LORD. (Eph 4:11-13)
Apostle Nana has a heart of worship, and is a warrior for the Kingdom of God. She is an accomplished teacher, and preaches the uncompromised Word of God, and an end time prophetic message; messages that are not for those with "itching ears", they are inspirational, motivating, fervent, diversified, balanced, practical, straightforward, and anointed. She delivers the "Richness of the Word and the Fullness of the Spirit", while teaching a walk of consecration and obedience; that, they that take heed, will be blessed and bring great joy to the Father's Heart, while finding His favor. Her preaching is powerful and anointed, ushering in the beautiful Presence of the Holy Spirit; His Power that brings healing and deliverance to the Body of Messiah, and the Shekinah Glory of the MOST HIGH! It is all for His Honor, His Glory, and His Highest Praise!
And I will give you pastors according to mine heart, which shall feed you with knowledge and understanding. (Jer 3:15)
And they shall teach my people the difference between the holy and profane, and cause them to discern between the clean and unclean. (Ezek 44:23)
Testimonials
"Apostle Nana's teachings are powerfully anointed, filled with wisdom, knowledge, and understanding of the Word, guiding the hearer. She helps you to see through the Father's eyes the truths in the Word, referring often to the original Greek and Hebrew meanings. She gives a wealth of information that the hearer's eyes, ears, and minds will be opened to the importance of obedience. " scs
"I have known Apostle Nana for more than 17 years now. Little did I know, the impact that Apostle would have, on my life.
Apostle Nana saved my life in a very literal way, with her prayers, her patience, and her commitment to the Heavenly Father. She has taught me how to be humble, obedient to the Father, how to love and bond to the LORD, and how to truly have peace, and a joyful life.
Apostle Nana is the most trustworthy, honest, and loving person I've ever met. With her teachings I truly get answers to my prayers and I feel the presence of the Holy Spirit. Her heart for Israel is so great, with such a respect for the people of the Land, that I am proud to be a part of this Ministry.
One of the best things about her messages is not only are they Spirit filled, but she does word studies to determine the true meaning behind the original Hebrew and Greek with a Holy Spirit confirmation. It is a great feeling to know you are being guided in the right direction; a direction that includes spiritual promotions from the Father. Apostle Nana is truly a gift and I am blessed to have her as my spiritual leader." srs
"I had been struggling with where I was in my life and where I wanted to be, I was unhappy and I didn't know why or how to make it better. I was a new mother and wanted to be a better mother, but I wasn't sure what that even meant. My very closest friend had told me about her church and her Apostle Nana, and said if I didn't know what else to do, what could it hurt?
I used to be a very skeptical person; very untrusting of everyone. I knew that I was right where I needed to be the first time I sat across the table from Apostle Nana. I felt so at ease with her, a complete stranger for all intents and purposes. I instantly knew that I could tell her anything, even things I had never told another living soul. But it was more than just feeling comfortable, when she spoke to me, explained and answered my questions I did not have an ounce of doubt that I could trust what she was saying.
She brought me to the Word and showed me in scripture where her answers came from. No one had ever done that before. I am so thankful for Elohim removing all doubt and hesitation from me. I feel like that was His way of telling me that I had finally arrived, I had found the place that He wanted me to be and being connected with this Ministry and with Apostle was His desire for my life.
Apostle Nana has been an amazing blessing to me. She has walked with me, taught me, been there to correct me along my walk, and to lift me up when I didn't even know I needed her. I have an immense respect for her. She has been an example of how to walk this walk and live this life in obedience, faith, and love. I am blessed to have her as a spiritual leader and to have her in my life." kcm